Little Hamlet Craft Shop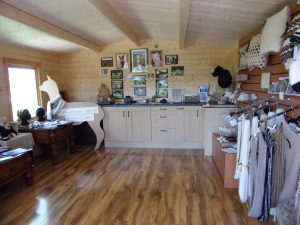 All the products sold in my Craft Shop are made from the individual fleece of the Little Hamlet Alpaca herd and all proceeds go towards funding the rescue work I do.
Only the blanket is used which is the premium part of the fleece. All products are 100% pure alpaca. Some products are from the finest first baby (cria) fleece which has an ultra luxurious feel.
All items proudly boast a colour photograph of the alpaca that the product was made from – so if you want a scarf from Rodney or a pair of gloves from Duchess or a snood from Beau then you can. Some yarns are hand spun and others are mill spun but all are made from the resident herd.
You can also purchase alpaca yarn in white and in a variety of shades of colours
Hand spun yarn has a greater variation in thickness and less uniformity of colour than mill spun, and this is part of its charm. My hand spun yarns are the equivalent of 4ply to double knitting. Most of my mill spun is also 4ply and double knitting, but I also have beautiful soft 2ply from some of my alpacas, perfect for making light, lacy scarves etc.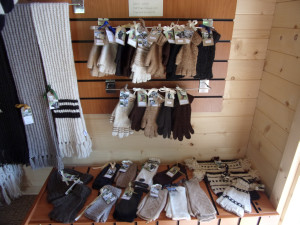 If you see a product in the shop but you want it made from a different alpaca then we can do that as well (subject to supplies of course!) So if you want a hot water bottle cover made from Stanley Or a pair of socks from Eddie then you can.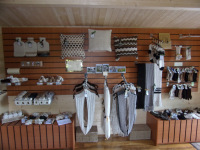 In addition we have a wonderful range of gift items such as coasters – napkin rings – bookmarks – key rings – badges – bottle openers – fridge magnets – mouse pads - etc all featuring beautiful alpaca designs and of course our sponsorship packs.
All my products make wonderful unique gifts and not only will the recipient of the gift be delighted but you will have contributed towards the rescuing and rehoming of over 400 alpacas so far and providing them with forever homes
Because I run Little Hamlet Alpacas Rescue Centre on my own I am afraid my craft shop is only open by appointment. You will need to contact me to arrange a time. I am proud to be an approved member of the MADE IN CORNWALL scheme and to be able to use their logo.